Hi! My name is Aimee (pronounced I-mee). My blog's title reads "I style me". My style is nothing definite. Inspirations make my style. Do you think you need to be pretty, have a perfect body, or be rich and famous to embrace and do what you love? Of course not. If you have a love for fashion, go for it. Even if it means all you have is thrift stores, garage sales, your closet, the internet, the street, and your inspirations to work with.
Have fun! Dream big and live your dreams!
I created this blog to share my love for fashion and style. Fashion inspires me to be creative. But not everyone has the luxury to own the trendiest, hippest and hottest wardrobes, jewelries, shoes, and accessories that any girl or woman dreams to have. I only have my closet which doesn't have any designer clothes except for a couple items I found on eBay or at the thrift store. I am cheap, poor and broke, and most of my clothes are too...except for the broke part:) But that did not stop me from loving style and my passion for fashion. This blog will show my different kinds of outfits and looks that came from my closet, from inspirations on the internet and the street. I hope to inspire people in my own little way.
The world may not like my style. That's ok. I can not please everybody. Each one of us has our own opinions and interests. As long as we respect each other and not hurt anybody in any way while doing what we love to do.
Welcome and Enjoy!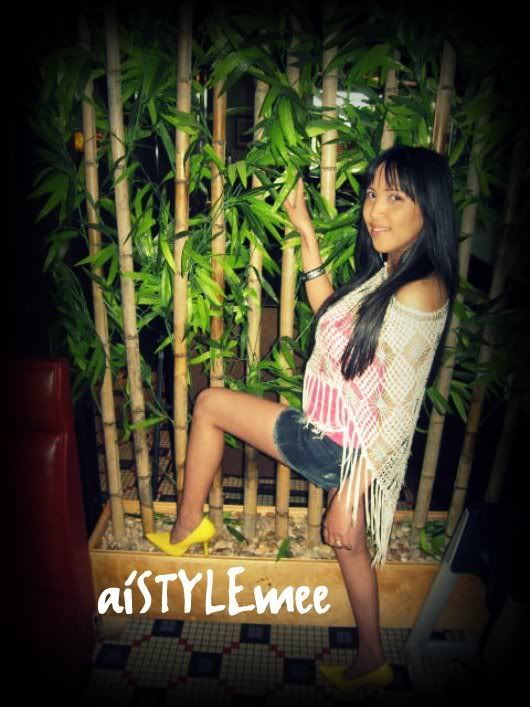 Photo courtesy of my friend Tonee taken on my birthday last year.
Crocheted off shoulder shirt - Tops n Bottoms
Fashion fades, only style remains the same. - Coco Chanel